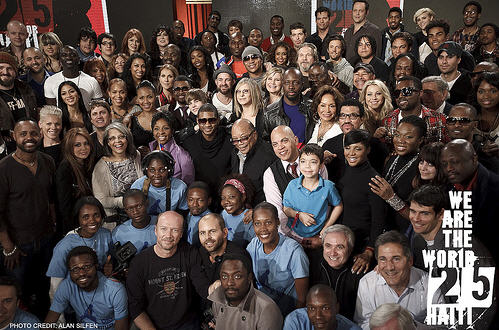 International Music: Unifying The World
The more I travel, the more I come across the amazing ability of music to cross cultural and linguistic boundaries. So, in recognition, I have decided to create a list of the most internationally significant music in history.
Note – I have decided to strike out orchestral pieces (since they lack lyrics) and songs that are "international" simply by topping pop charts (e.g. Lady Gaga's Poker Face).
Open Happiness – Coca Cola

This was Coca-Cola's 2009 global marketing campaign's song. Coca-Cola did something amazing with this piece: they allowed each respective national branch to adapt the lyrics to their own culture and language and have it sung by local A-list artists. The various iterations of the song charted in China, USA, Australia, New Zealand, France and the United Arab Emirates.
English (US) English + French (Canada) English (Singapore) English (Brazil) Japanese Korean Vietnamese Thai Arabic Indonesian Chinese (Mainland) Chinese (HK) Chinese (Taiwan) Filipino
Wavin' Flag – K'naan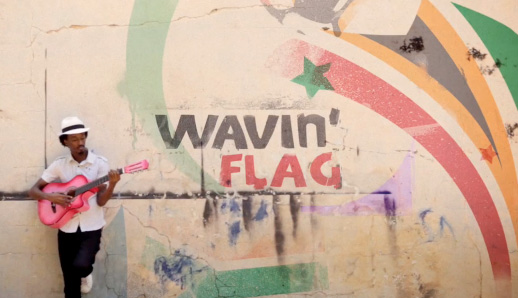 Coca Cola's promotional anthem for the FIFA 2010 world cup. Numerous bilingual collaboration version were made. The song and its various iterations managed to reach the top ten charts of 19 different countries.
English Spanish Arabic Portuguese Chinese French Greek Indonesian Japanese Nigerian Thai Haitian Hungarian Indian Somali Italian Mongolian Russian Sri Lankan Vietnamese
Canadian Collaboration (for Haiti)
Waka Waka – Shakira

The anthem for the FIFA 2010 world cup. It has reached nearly 500 million views making it quite possibly the most viewed video on YouTube.
Sukiyaki – 上を向いて歩こう (Ue O Muite Aruko)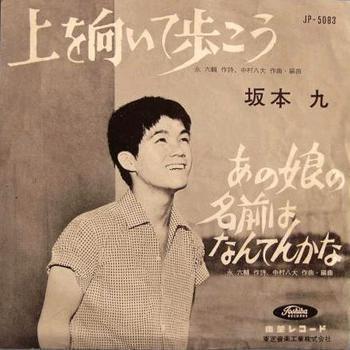 This song topped the US Billboard Hot 100 in 1963. It is the only non-romance language song to have ever done so. It has been translated and covered by numerous artists around the world.
Japanese English English + Japanese Portuguese German French Spanish Croatian Cantonese
Happy Birthday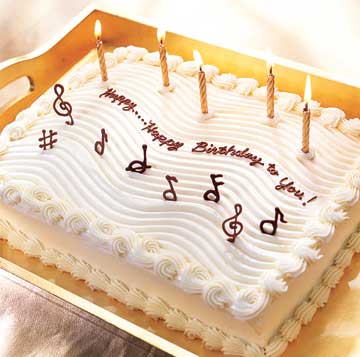 Quite possibly the most global song of all. It it used to celebrate one of the most important days of our lives, our birth. The fact that most people around the world sing the same song to celebrate the same thing is amazing.
Latinoamerica – Calle 13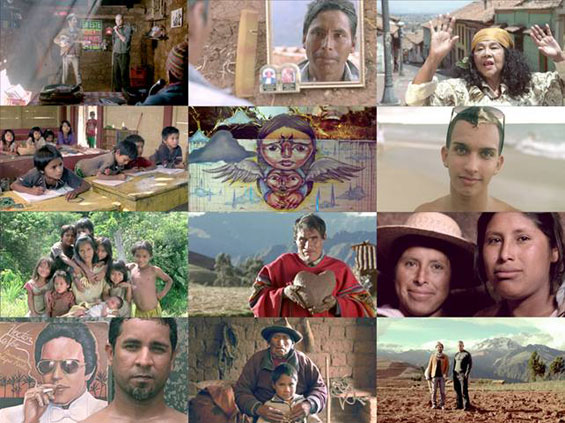 A collaboration between Puerto Rican, Peruvian, Colombian and Brazilian singers. It won Record of the Year and Song of the Year in the Latin Grammy Awards of 2011. For many, it acts as a unifying anthem for the anti-Western sentiments felt throughout Latin America.
We Are The World – Michael Jackson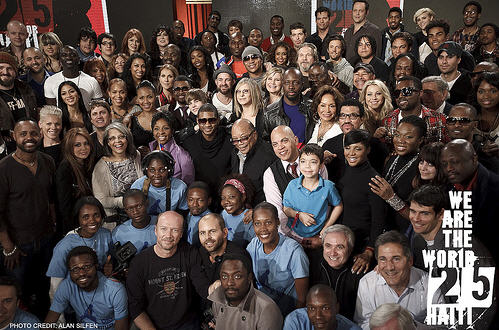 One of the top selling singles songs of all time, this song has been used multiple times throughout history in global collaborations to bring attention to the plight of the third world.
We Are The One (US for Africa) We Are The World 25 For Haiti Somos El Mundo Por Haiti
Cantare, Cantaras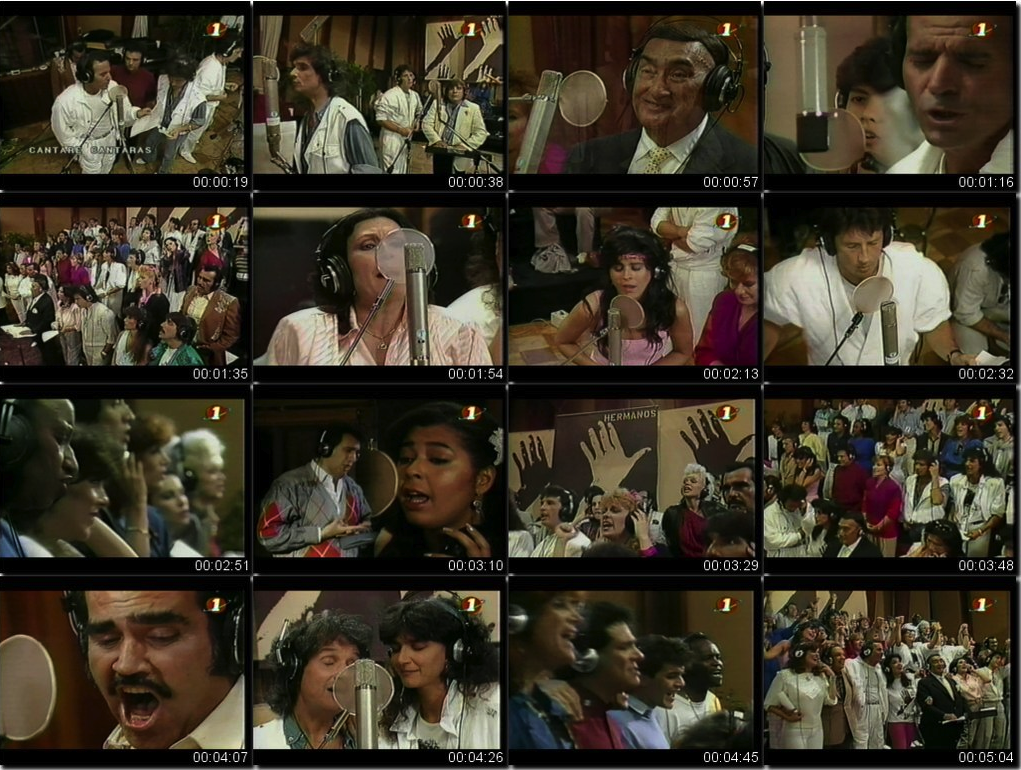 Similar in concept to the various We Are The World collaborations, this song was recorded by 45 of the top artists from all over Latin America in an attempt to bring awareness to the African famine.
Amazing Grace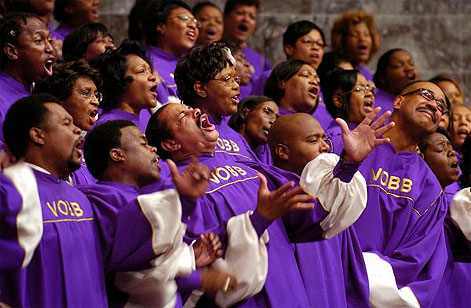 Considered to be the greatest folk hymn of all time, it is regularly sung in churches around the world in many different languages.
Amazing Grace in 50 different languages
ABBA – Various Songs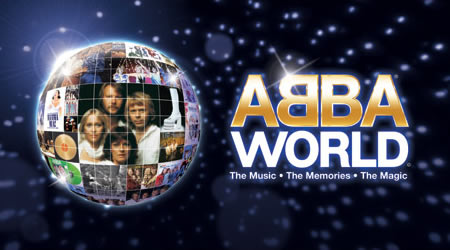 Quite possibly the most international band of all time, ABBA released multiple songs in English, Swedish, German, French and Spanish.
Waterloo – German Swedish English French Spanish (Can't find a working link)
If I'm missing a song, artist or band that you think deserves to be on this list, please let me know in the comments!
---
Leo
Leo is passionate about connecting people through shared values and interests, and empowering future leaders. He is the Founder of CoFit Movement and Director of Community at SOGO Fitness. An aspiring hyper-polyglot, he heads Tokyo Trilinguals and speaks five languages. Although eclectic in his interests, he is most inspired when writing, teaching and creating. He is most at peace when cleaning, gazing up at the night sky and around the colour blue. Born and raised a second-generation Japanese-Canadian, he calls Vancouver home and is currently based in Tokyo.
---