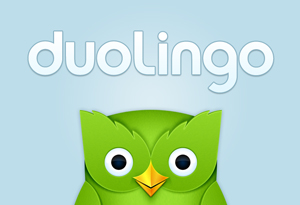 The Best Free Language Learning Programs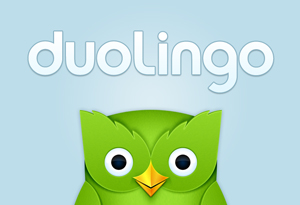 Here, I pay homage to the best free alternatives to the most popular paid language learning programs available today. It is my sincerest hope that you save the money you would have spent on expensive language learning memberships and instead use it to buy a short trip to a country that speaks your target language.
The following programs are 100% free; there is no upgrade path. Short of donating money, you won't be enticed to spend a dollar.
Duolingo: Comprehensive social video game
Substitutes: Rosetta Stone
Duolingo takes the core of the Rosetta Stone offering, then makes it look smoother, prettier and more fun. If you ever wished language learning could be like a video game, Duolingo is the closest it's ever come. Get a wrong answer, lose a heart. Finish a level, accumulate points. Finish a new lesson, unlock the next set. Complete mini-challenges for extra points. Compete against your friends. However, behind the scenes, it does something amazing: every translation (from the Translations section) you provide is used to help translate the internet. They provide you a service, and in turn, you provide them a service. Win-win.
Note: Duolingo is so new it hasn't even launched yet. The public launch is on June 19th, but anyone interested can be invited (leave me your email in the comments section and I can send you an invite) by an existing member.
Languages – Spanish, French and German; English (for Spanish speakers)
Verbling: Live Video Chat
Substitutes: …Chat Roulette?
Choose your native language and a language you'd like to learn. Connect with people with mirrored abilities by video chat.
Languages: Currently only supports English – Spanish, but there are a dozen more on the way.
LWT: Assisted text translation
Substitutes: LingQ
Learning With Texts assists you in reading real text. It highlights words depending on your level of familiarity of them and instantly shows you the translations when you hover over them. You can choose to bank words you'd like to practice further, or downgrade their importance.
Languages – Japanese, Spanish, Portuguese, Italian, English
Anki: Spaced repetition flash cards
Substitutes: Paid flash card programs
Anki is the ultimate open-source flash card program. It's free, the decks are user uploaded (of which there are thousands), it's multi-platform (Mac, Windows, Linux, Android and iOS – However, the iOS App store version costs $25, the others are free) and the algorithm is fantastic. With Anki, the less familiar you are with a card, the more often you will come across it. The biggest issue with it is that the decks are user made and most are based off study notes originally geared specifically for a specific textbook.
Languages – Japanese, English, Korean, Chinese, Spanish, etc. (dozens of languages and counting)
BBC Languages: Podcasts, lessons, tests and games
Substitutes: Paid podcasts, lessons, tests and games…duh.
Every language learning program usually includes podcasts and lessons, but most require you to pay a membership to access the more advanced material. BBC Languages offers their content for 40 different languages.
Languages – English, French, German, Japanese, Chinese, Spanish, etc. (40 in total)
Substitutes: Paid dictionaries
Admittedly, there are usually better specialized alternatives for each language, but none can claim to cover as many languages as Word Reference. It is also multi-platform.
Languages – Lots
No explanation needed.
The following programs offer both free and paid functions. They are included based only on the merits of the free functions.
Lang-8: Corrections from native speakers
Get your translations corrected in exchange for correcting others' translations. Just don't expect to get them back immediately…
Languages: Lots
Live Mocha & Busuu: Live chat with native speakers
Speak with native speakers of your target language. Spend half the time on your language and the rest on his/her's. There are variations in the implementation, but the premise is the same. The Live Mocha has the larger community of the two. Both also offer a suite of lessons, translation exercises and other content and functions.
Languages: Lots
Study Stream Beta: Subtitled music videos, dramas and TV content 
If your passion for a particular language derives from your interest in its music or dramas (e.g. J-pop or doramas), then this is the program for you. It provides side-by-side translations and a quick look up function. But it's only free while it's in beta. Once it launches, they will put the advanced content behind a paywall. Act quick!
Languages: English, Spanish, Portuguese, Japanese, Italian
Since they're free, don't be boring and use just one. Use Duolingo for review and games, Live Mocha for chatting and lessons, Anki for flash cards on the go, BBC for podcasts, Study Stream for music videos and LWT for reading the news!
---
Leo
Leo is passionate about connecting people through shared values and interests, and empowering future leaders. He is the Founder of CoFit Movement and Director of Community at SOGO Fitness. An aspiring hyper-polyglot, he heads Tokyo Trilinguals and speaks five languages. Although eclectic in his interests, he is most inspired when writing, teaching and creating. He is most at peace when cleaning, gazing up at the night sky and around the colour blue. Born and raised a second-generation Japanese-Canadian, he calls Vancouver home and is currently based in Tokyo.
---